Banana flavoured Fly canopy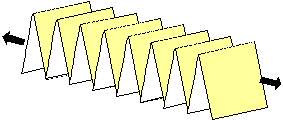 Giant size: 33 1/3' long x 8 1/2" wide
Made up by 40 individual pieces of letter size (8 1/2"x10") fly paper
Easy to hang.
Good for places with heavy fly infestation. Traps over 40,000 flies.
Maximum flexibility.
Use them as one whole piece as a fly canopy, or use them individually, or both. When used individually, the paper may be rolled outwards or inwards into a cylindrical


Banana flavored
Slow curing fly glue.
Pre-baited with fly attractant.
No pungent smell.
There is no more need for toxic insecticides.
Fly canopies are suitable for barns, stables, outdoor carnivals, rubbish dump sites and others.


Individual fly paper is good for food stalls, wet markets, homes, offices and others.

Back to Home

Contact us at enta@enta.com.sg

Copyright © 2001 Enta Manufacture Industries